Official doctoral program in agricultural and forestry research
Home ›
PhD ›
Official doctoral program in agricultural and forestry research
Programme Description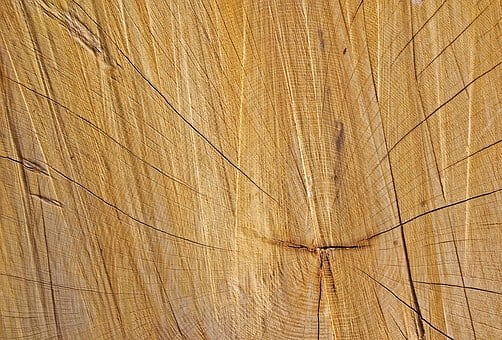 Introduction
The Programme PhD in Agricultural and Forestry Research Is an official university degree of multidisciplinary character that offers to the student the possibility to choose between a wide range of subjects related to the agrarian and forestry production of Galicia and the Atlantic biogeographic region of Europe.
Participants in the program are researchers from two centers of the University of A Coruña (Institute of Geology and Faculty of Sciences) and four departments of the University of Santiago de Compostela (Plant Production, Soil Science and Agricultural Chemistry, Plant Physiology and Botany).
The objective of this program is to train trained experts in agrarian, forestry and agroforestry research. The skills acquired are aimed at improving the production and the sustainability of the environment.
Why study the degree
This doctoral program is aimed at the analysis of the basic processes and the management of the agricultural and forestry sectors of Galicia, where these sectors are very representative for the surface it occupies and for its high productivity.
This theme is addressed in the "Agrarian and Forest Research" program from different perspectives such as agricultural production, forestry production, agricultural management, forest management, pests and diseases, soil and water conservation and environmental sustainability, among others.
This program provides students with advanced methodological tools for research, both basic and applied. Therefore, researchers and technicians trained in "Agrarian and Forest Research" will have solid foundations for improving productivity, taking into account economic efficiency while limiting or preventing damage to the environment.
Lines of investigation
These are the lines of research of this doctoral program:
Vine Biotechnology
Agroforestry ecological botany
Genetics and improvement of cultivated plant species
Waste management in agriculture. Valorization of residues and by-products in agriculture. Manufacture and use of amendments and fertilizers. Manufacture and use of substrates. Water on agricultural soil.
Sustainable forest management: health and forestry
Arbuscular mycorrhizae. Pests and diseases of agricultural, forestry and ornamental plants. Small fruits. Subtropical fruits. Woody ornamental plants. Praticulation.
Vegetative propagation. Mycorrhization. Risk assessment of trees. Integrated crop production and mycorrhization. Agroforestry prevention and security.
Protection of crops. Viticulture. Small fruits. Integrated potato production
Plant genetic resources. Agronomy of crops. Crop modelling
Soil-plant-atmosphere system. Physical properties of the soil. System uelo-plant-atmosphere. Water on the floor. Sensors for continuous registration in the SPA system. Agricultural and forestry climatology.
Agroforestry Systems. Fire prevention. Silvopastoral systems. Medicinal and aromatic plants. Mycology. Forest and ornamental botany.
Agricultural and forest soils: nutrient dynamics, waste management and utilization. Cycles of macro- and micronutrients. Degradation of agricultural land .. Agricultural Chemistry and soil fertility.
Specific Training Complements
In case the doctor does not have the complete previous training required in the program, his / her admission to the program may be conditioned to the surpassing of specific training complements, which may be subjects or modules of master and degree. The complements assigned to the same doctorate may not exceed 15 ECTS credits and may be made prior or simultaneous to the tuition in academic tuition in the program.
In case of simultaneous realization the students will have to register for these complements at the moment of formalizing the tuition of academic tutelage in the program, which must be surpassed in the maximum term of three consecutive quarters. Failure to do so will result in student disqualification from the program.
Formative Activities of the Programme
The following subjects are offered as complements of training, with a total of 15 ECTS credits:
Initiation to research.
Design of experiments.
Written and oral expression in the field of agricultural and forestry research.
Statistical analysis of data.
These training supplements are optional for those students who enter with a qualification of those who are valued preferably in the process of admission of the program. However, in the case of non-preferential qualifications may be required, according to the criteria of the Academic Committee until a maximum of 15 ECTS credits are awarded.
Optional Training Activities
Seminars of researchers of the program. Biannual.
Seminar presentation of the current state of knowledge on the topic in which the thesis unfolds. Annual.
Participation with oral presentation or poster at a national congress. Annual.
Participation with oral presentation or poster at an international congress. Annual.
Accomplishment of stay in a national centre different from the one in which the thesis is developed.
Accomplishment of stay in an international centre.
Elaboration of a scientific article in a peer-reviewed journal at the national level.
Elaboration of a scientific article in ISI magazine.
Preparation and presentation of an annual report on the development of the doctoral thesis. Annual.
Accomplishment of courses related to transversal activities (informatics, languages, laboratory, teaching).
Professional and academic outputs
The main professional exits of the PhD in Agricultural and Forestry Research are:
Monetization of agricultural and forestry farms.
Environmental studies. Environmental restoration.
Environmental impact evaluation.
Prevention of pests and diseases.
Recovery of contaminated soils.
Management of companies and commercial activities in the sector.
Rural development.
Design and implementation of water treatment and emissions technologies.
Therefore these graduates can develop their professional activity in companies, cooperatives and agricultural and livestock farms, as well as in the field of teaching and research and public administration.
This doctorate is ideal for management positions in companies related to the agroforestry sector and for research, both in technological centers or universities, and in R + D + I departments in private companies. Positions of technicians or managers of quality, production and development departments, consultants and project managers, energy resource technicians, environmental technicians, etc.
Recommended profile
Masters in "Agronomist Engineer", "Forestry Engineer", "Science, Technology and Environmental Management", "Advanced Biotechnology", "Water Engineering", "Landscape Architecture Juana da Vega". Diploma of Advanced Studies (DEA) obtained in previous doctoral programs.
Students with non-homologated qualifications obtained abroad may apply for admission to the doctoral program provided they prove equivalent to that of the official Spanish university master's degree. Admission in this way will not imply in any case the homologation of the diploma issued in another country or its recognition for other purposes.
Last updated Mar 2020
About the School
The University of A Coruña is a public institution whose primary objective is the generation, management and dissemination of culture and scientific, technological and professional knowledge through t ... Read More
The University of A Coruña is a public institution whose primary objective is the generation, management and dissemination of culture and scientific, technological and professional knowledge through the development of research and teaching.
Read Less
A Coruña ,
A Coruña ,
A Coruña ,
A Coruña ,
A Coruña ,
A Coruña ,
A Coruña ,
A Coruña ,
Ferrol ,
Ferrol
+ 9 More
Less