Programme Description
Our global PhD program is open to a spectrum of disciplines and interests. It aims to address a range of problems in virtually every area of human and ecological concern. Our doctoral program is dedicated to helping you shape and co-create a new global civilization so the human species can learn to act as responsible and respectful stewards of our larger planetary ecosystem.
At every level in the doctoral process, you are supported by mentors and coaches. You will be required to take certain core courses and will have the freedom to design the rest of your program in consultation with your mentors and the Dean of Graduate Studies.
Students can select courses from either inside Ubiquity or outside Ubiquity. This means that if there is a course you need to take that is offered through another institution, you are free to do so. Ubiquity's in-person courses are also available for doctoral credit.
To apply to our Ph.D. program please write to the Dean of Graduate Studies, Dr. Gyorgyi Szabo (g.szabo@ubiquityuniversity.org) who will contact you and discuss your aspirations and potential pathway. All doctoral students must supply transcripts of previous education and write an essay indicating the area of research they want to explore.
Requirements
Doctoral students must complete four core courses offered by Ubiquity University as well as write a doctoral dissertation. The remaining courses can be taken from Ubiquity or elsewhere as specific courses related to the chosen field of study.
4 core courses:
Dissertation Writing and Research Methods with Dr. Gyorgyi Szabo (4 credits in-person)
Great Books with Dr. Jim Garrison and Dr. Gyorgyi Szabo (3 credits online)
Wisdom at the Cutting Edge of Civilization with Dr. Jim Garrison and others (4 credits in-person)
Ubiquity Chartres Academy, meeting annually in Chartres, France (4 credits in-person)
Please note that the Wisdom at the Cutting Edge of Civilization and the Ubiquity Chartres Academy courses could be substituted by another Ubiquity University offered course pending agreement with the Dean of Graduate Studies.
Total: 15 credits
Credit requirements
24 credits must be completed from courses plus 36 credits attained for the doctoral dissertation, totaling 60 credits.
Tuition and Fees
Total Tuition and Fees for the whole Programme = $18,000 for 60 credit fees ($300 per credit)*, Dissertation fee, Major Advisor fee, and External Examiner fee.
*This total for courses may fluctuate if courses are taken from outside Ubiquity as Independent Study. There is a credit transfer fee of $100 per credit for any courses taken outside Ubiquity.
In-person courses will include logistics costs (for board and lodging for example) which are not included in the costs above.
Admissions Requirements
Students must have a Master's degree or its equivalency. An equivalency consists of documented training beyond a bachelor's degree that is equivalent in hours and requirements to a Masters Degree.
A completed Ubiquity University Admissions Application must be submitted.
Students are encouraged to belong to an academic research library in the area in which they live.
Acceptance of the Dissertation Proposal
After the Candidate Review is successfully completed, the student, working with his or her Major Advisor, prepares a formal proposal for their dissertation that must contain an Abstract, main themes to be covered, and the method of inquiry and/or research. This will be reviewed by the Dean of Graduate Studies, which can draw upon the advice of relevant faculty members or members of the Doctoral Committee. Once the Committee and the Dean of Graduate Studies provide their approval, then the student can begin their dissertation writing.
Selecting a Major Advisor
Each student is responsible for preparing their own dissertation. Because of the rigorous nature of doctoral dissertations, Advisors are essential to guide students both in obtaining comprehensive knowledge of the chosen field of study and in refining the ideas and research that goes into a dissertation. Each student must select a Major Advisor, either from the list of the Wisdom School faculty or from outside the university, who would be appropriate after consultation with the Dean of Graduate Studies, Gyorgyi Szabo. The choice of the Major Advisor is in many ways second only to that of the dissertation topic itself because it is the Major Advisor who will guide the student over a multi-year process of exploration, preparation, and finalization of their scholarly work.
Areas of Ph.D. Concentration
There is a range of areas of concentration in which students can earn a Ph.D. degree as long as it is in the general domain of "Wisdom Studies." In the end, the choice is intensely personal and may be a topic that one has wondered about for some time or is an area of burning interest for further exploration. Successful dissertations can range from pure research to creative art projects and/or sacred activism. For example, one can research a particular mystic, historical event, or area of spiritual concern. One can develop an artistic project such as a piece of music or art and write it up. One can engage in a particular act of sacred activism such as going to India to work with disadvantaged children and write it up. This is a decision you must make because, in the end, the dissertation is your work and needs to reflect who you are and what you deem important for your academic and spiritual growth.
As you think about areas of focus, please know that there are a number of the Wisdom School faculty with significant expertise in a wide range of focus areas that could serve as Major Advisors.
It may be that your area of research lies outside the domain of any Wisdom School faculty. In that case, we will work with you to find the right person to mentor you. The key is to be in contact with the Dean of Graduate Studies as soon as you enrol so that you can obtain guidance as to what you might want to explore for your dissertation topic and whom you might want as a Major Advisor.
Last updated Nov 2019
About the School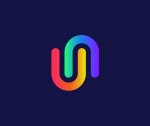 How you personally develop, what gifts you bring into the world, and how effectively you bring these gifts to your community, are all critical to how our collective future will unfold. If you know you ... Read More
How you personally develop, what gifts you bring into the world, and how effectively you bring these gifts to your community, are all critical to how our collective future will unfold. If you know you are here to help bring forth a new world, if you are drawn to cultivating your gifts within an open-minded, diverse learning community, if you are motivated by a question-led life and an exploration of mystery, then Ubiquity might be the right fit for you.
Read Less