DBA in
Doctorate of Business Administration - City University, Malaysia
Exeed College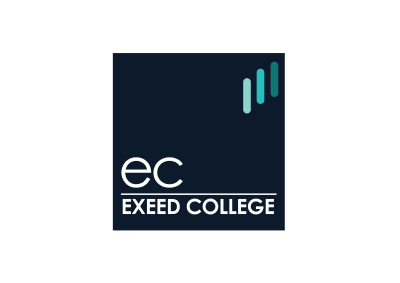 ---
Campus location
Sharjah, United Arab Emirates
Tuition fees
AED 35,000 / per course
Application deadline
Request Info
Earliest start date
Request Info
Introduction
The Doctor of Business Administration (DBA) programme equips graduates with analytical and problem-solving skills for undertaking independent research at the doctoral level. The aim is to find solutions to business problems at the national and international levels. Graduates are encouraged to disseminate their research findings through publications and journal articles.
About City University
City University in Selangor, Malaysia was founded by a group of scholars with extensive experience in local and international universities in April 1984. The mission of the university is to provide high-quality industry and market-driven educational courses/programmes to produce knowledge-based, socially responsible leaders and managers.
The programmes offered at City University are comprehensive and recognised by the Ministry of Higher Education (MOHE) as well as the Malaysia Qualifications Agency (MQA). The accreditation provides local and international recognition of City University as an institution of higher learning. Additionally, the Ministry of Higher Education Malaysia recognises the university as a credible education provider.
Accreditations
Accredited by the Malaysian Qualifications Agency (MQA) and Public Service Department (JPA)
Approved by World Education Services (WES)
Also, listed under World Higher Education Database (WHED) – a portal, in collaboration with UNESCO, provides information on higher education systems.
Curriculum
Doctor of Business Administration: This pathway is designed for learners who intend to specialize in Business Administration.
Modules Total Credit – 80
Corporate Governance and Social Responsibility
Innovation & Entrepreneurship
Advanced Marketing Management
Leadership
Strategic Human Resources Management
Advanced Financial Management
International Accounting
Advanced Business Strategy and Policy
Advanced Business Research Method 1
Advanced Business Research Method 2
Thesis
Learning Resources
Live & interactive lectures by expert faculties
Recorded session for offline viewing
World-class curriculum by eminent faculty
Regular webinars by industry leaders
Assignments for module assessments
Easy-to-use LMS accessible anywhere
Online library to further enhance your knowledge
Dissertation on your area of research work
Programme Structure And Delivery Modes
80 credit hours, including ten coursework units and a thesis of 45,000 words.
Lectures in the evenings and weekends.
Supervision by qualified and experienced supervisors during the thesis stage.
Library assistance and electronic library services.
'Doctoral Symposia'
Method of Assessments
By assignments
Research Proposal defense (VIVA panel)
Thesis Defence (VIVA panel)
Rankings
According to the Malaysian government's SETARA ratings of Malaysian universities, City University is rated as 4-Star or 'Very Good'.
Program Outcome
What you'll get as a Masters student with Exeed College
In-depth Knowledge of Your Field
Increased Opportunities
A Higher Earning Potential
Reputation and Credibility
Better Networking Skills
Keeps You Competitive