Doctor of Business Administration
Royal Roads University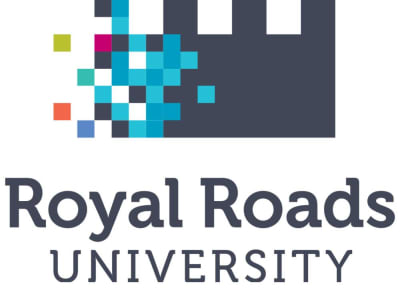 Key Information
---
Campus location
Victoria, Canada
Application deadline
Request Info
Earliest start date
03 Jan 2024
* tuition costs are for the entire program for both domestics and international students
Introduction
The Doctor of Business Administration is a research-intensive doctoral program that focuses on applied, scholarly and evidence-based management and organizational research. The DBA program promotes interdisciplinary research that tackles contemporary management, organizational, economic and social challenges.
Learn more about current DBA research projects.
The DBA program has an innovative, hybrid design that takes you through three phases of deep learning and professional reflections. As a working professional, you'll have the opportunity to address real-life management issues. You'll focus on current challenges that businesses and societies face, and you'll anticipate the challenges of the future.
Through course work, you'll advance your knowledge in management theories, emerging research themes and methodological approaches. Focusing on your research problem, you'll have the opportunity to dive deep into academic scholarship and reflect on your experience.
The DBA program is designed to respond to the changing landscape of doctoral education that features more focused practice-based research. You'll engage in your passion, tackle an important real-life problem, and gain the knowledge and confidence to lead in an organization, industry, or community.
Curriculum
Program Description
The Doctor of Business Administration (DBA) is a research-based doctoral program that is designed primarily for working professionals who aspire to make an impact in their fields of practice, industries or communities.
The 60-credit program is delivered through a combination of short intensive residencies and cohort-based online learning, meaning that you can complete your doctoral study while maintaining your professional career. Consisting of three main phases, the doctoral program takes normally four years to complete. Learn more about DBA program structure and curriculum.
Focusing on today's and tomorrow's challenges, the DBA program promotes applied, scholarly, evidence-based, scientific, and practice-oriented research. Essentially, Royal Roads DBA promotes research that will contribute to the advancement of professional, sustainable, value-driven, and innovative management and business practices and research.
As part of Royal Roads DBA program, you'll join our community of management researchers who have aligned their passions and professional experiences with their doctoral research to tackle real-life management issues and contribute to the advancement of applied management research. Learn more about Royal Roads DBA students and their research.
Who it's for
The DBA is designed primarily for working professionals, like yourself, who:
Aspire to deepen your knowledge in management-related areas;
Want to help organizations, industries, and communities address messy and wicked problem situations; and
Want to lead changes in their fields or communities and contribute to the advancement of management research and practices.
The ideal DBA candidate has meaningful work experience, sufficient management knowledge, and skills evidenced by previous post-secondary education including a relevant master's degree, and can devote significant time per week to his/her studies.
The DBA is equivalent to a full-time study given the integration of work-based experience and classroom study facilitated by the blended delivery model. Academics who do not have a doctorate and who hold positions in Canadian and international universities and colleges can also benefit from this program as the doctorate is a recognized credential for advancement in those positions.
Royal Roads DBA students come from diverse backgrounds and fields of study. Get to know our DBA students and their field of research.
Doctoral research and supervision
Royal Roads University is a public research-intensive university that is devoted to promoting innovative applied research through its programs which are largely at the graduate level. Guided by the university's strategic research themes, Royal Roads research seeks to produce relevant knowledge that responds to global, national and community-based problems. Learn more about Royal Roads research activities.
Royal Roads Doctor of Business Administration program recognizes the changing landscape of doctoral education, emphasizing high-quality, innovative, applied, and impactful research. As one of Royal Roads DBA students, your research will focus on today's and tomorrow's challenges and should help organizations, industries, communities to address complex problem situations. The solutions to these situations are rarely simple or straightforward and often rely on knowledge from multiple disciplines. While the DBA Program at RRU values conventional, incremental gap-spotting and discipline-based research, it also recognizes the importance of innovative scholarship and knowledge production modes that go beyond the boundary of a single discipline.
Supervisory committee
As part of the application process, you must submit an initial proposal that outlines a researchable problem and research objectives when applying to the DBA program. However, you do not need to identify academic supervisors to be admitted into the program. Learn more about the application requirements.
During the foundation year of the program, you'll work with the DBA program head to identify potential supervisors and advisors that best supports your research. Unlike many conventional doctoral programs, the principal supervisor or advisors could be external to the university, given that you exemplify academic and research excellence while simultaneously demonstrating a strong interest in applied research and real-world problem-solving.
What is the RRU-DBA hybrid model?
Unique to British Columbia and Canada, the innovative hybrid nature of the DBA program combines the strengths of a professional doctorate with the research emphasis and rigor of a more conventional Ph.D. program; hence, preparing you for multiple career paths beyond academia. The bases for such design are multifold:
The DBA program is designed to respond to the changing landscape of doctoral education that features a more focused practice-based research;
The program is in line with evolving requirements of the Canadian labor market;
The program capitalizes on 25 years of successful experience that Royal Roads has as a pioneering Canadian public post-secondary institution that delivers blended innovative adult programming.
Based on our experience and the extensive literature, the below table summarizes some of the distinctions between the Ph.D., the professional doctorate, and RRU-DBA.
Delivery Model
The Doctor of Business Administration program is delivered based on the successful RRU blended model consisting of three short intensive face-to-face residencies coupled with internet-based learning components that incorporate a unique mix of course work, workshops, seminars, scholarly activities, conference participation, and self-study.
In some cases, pre-DBA credits could be required to bring potential candidates' general management knowledge, competencies, and skills up to the required level to start the program.
The overall program can be broken down into three key phases:
1. Dba Foundation
The DBA Foundation phase will run over one calendar year and will consist of a two-week residency, three online blocks, and a self-directed study period. The overall goal of this phase is to ground you in theory and sound methodological approaches, thereby permitting you to engage in quality research.
2. Research Preparation
The Research Preparation phase will run over one calendar year and will consist of a one-week residency, followed by a self-directed study period that includes online activities and colloquia which will help you to engage in constructive learning dialogues. The overall aim of this phase is to build a research focus that leads to the production of an original research study. Key milestones in this phase will include the advancement to doctoral candidacy status, the approval of the research proposal, and participation in a relevant conference.
3. Execution And Writing
The Execution and Writing phase will run over two years. In this stage, you'll conduct your research in coordination with your Dissertation Supervisory Committee. Toward the end of the third and fourth year, you'll participate in online activities designed to share your conference papers and research contributions. At the beginning of the fourth year, a third one-week residency will be scheduled to run at the same time as the first and second residencies of the following intakes. This will allow you to network and share knowledge with colleagues on-campus.
Program Outcome
Learning outcomes
You'll develop four key competency domains (areas of demonstrated abilities), which will enable you to be a critical thinker, reflective practitioner, independent researcher, responsible leader, and change agent.
Scholarships and Funding
Financial Support
Financial Support can be found through Royal Roads' Financial Aid and Awards team who can supply information on grants, loans, and scholarships that may be available to help you fund your studies.
Entrance awards are up to $10,000 for the first year, renewable in year two subject to approval. Internal research awards are up to $10,000 available in year three, renewable in year four subject to approval.
There are a variety of scholarships and awards available to you as a Royal Roads student to help towards funding your education. For example, many RRU doctoral students have been successful with MITACS Accelerate. Read through some practical insights about the MITACS award.
English Language Requirements
Certify your English proficiency with the Duolingo English Test! The DET is a convenient, fast, and affordable online English test accepted by over 4,000 universities (like this one) around the world.