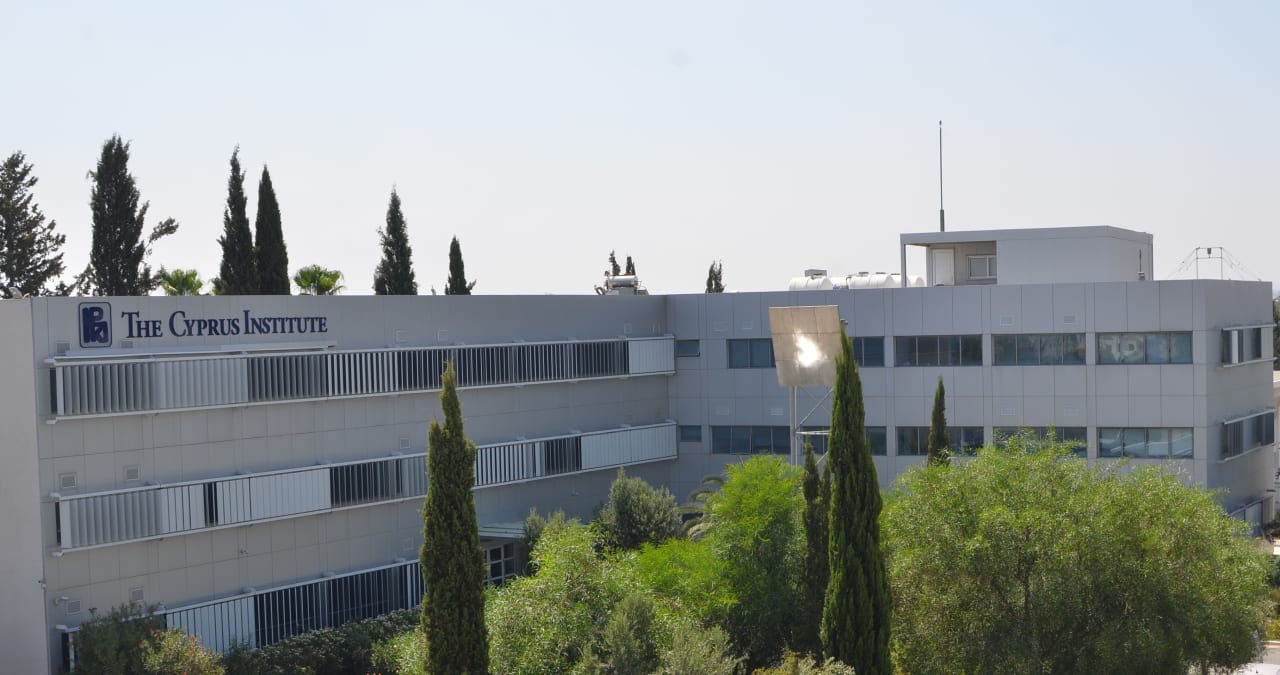 Ph.D. in Computational Sciences
The Cyprus Institute

Key Information
---
Campus location
Nicosia, Cyprus
Tuition fees
EUR 258 / per credit *
Application deadline
01 Dec 2023
Earliest start date
Feb 2024
* per ECTS. The Cyprus Institute offers full or partial scholarships to outstanding students to cover tuition and other fees and/or living expenses
Introduction
The COS program provides highly interdisciplinary training to educate researchers to use advanced computational and data methodologies to solve complex scientific and engineering problems. It provides a unified approach to modeling, high-performance computing and data science, and artificial intelligence-based approaches. Through modeling, simulation, machine learning, and studying specific phenomena, the program delivers cross-disciplinary knowledge and domain-specific depth in fields like fundamental computational physics, climate modeling, computational fluid dynamics, computational biology, materials science, computational economics, and digital cultural heritage. The program provides the necessary educational setting where excellence in education and research is fostered through interdisciplinary collaboration.
Learning Outcomes
The program produces researchers who will be leaders in Computational Science with specialization in important fields that require High-Performance Computing and Artificial Intelligence. They learn to apply computational modeling and simulation, develop numerical algorithms, understand high-performance computer architectures, and use data, optimization, error quantification, and statistical analysis to provide insights into the world's most complex systems, such as Earth Systems Science, Fundamental properties of matter, Biotechnology, Genomics, and Drug Design, Digital Cultural Heritage and Economic Science.
Accreditation and Recognition
Accreditation
All programs of study provided by The Cyprus Institute Graduate School are accredited by The Cyprus Agency of Quality Assurance and Accreditation in Higher Education (CYQAA) which is the competent authority responsible for ensuring the quality of higher education in Cyprus. CYQAA ensures quality assurance in higher education in Cyprus based on European Standards. It follows the standards and guidelines of the European Network for Quality Assurance (ENQA). Please refer to the table below for details.

Degree
Evaluation-Accreditation Date
Ph.D. (Doctor of Philosophy) in Computational Sciences
February 2021
Ph.D. (Doctor of Philosophy) in Energy, Environment, and Atmospheric Sciences
February 2021
Ph.D. (Doctor of Philosophy) in Science and Technology in Archaeology and Cultural Heritage
June 2021
MSc (Master of Science) in Environmental Sciences
MSc/MPhil (Master or Science/Master of Philosophy) in Environmental Sciences
October 2017
MSc (Master of Science) in Simulation and Data Science
June 2018
MSc (Master of Science) in Digital Cultural Heritage
May 2019
Recognition
Bologna Second Cycle ---- The Master's programs offered to adhere to the Bologna Process second cycle degrees.
Bologna Third Cycle ---- The Ph.D. degree programs adhere to the Bologna Process third cycle degrees.
ECTS ---- CyI uses the European Credit Transfer and Accumulation System (ECTS).
ERASMUS+ ---- CyI has been awarded an Erasmus Charter for Higher Education.
Horizon 2020 ---- CyI coordinates two Marie Skłodowska-Curie European Joint Doctorate (ITN-EJD) Programs. To date, CyI is the only Institution coordinating two out of the 40 ITN-EJD projects funded in Europe since 2014. This demonstrates that The Cyprus Institute is a European center of excellence in education and training.
Dual Degrees Joint Degrees ---- CyI has agreements with prestigious institutions from around the world for providing dual or joint degrees, such as the University of Illinois, University Paris-Saclay, University of Lund, University of RWTH Aachen, University of Wuppertal, University of Rome "Tor Vergata," Hebrew University of Jerusalem, Humboldt University of Berlin (HUB) and others.
Curriculum
Program Structure and Requirements
The Ph.D. in Computational Sciences is a full-time, 3-year program in six semesters. It is primarily based on research leading to a written thesis, with taught elements being restricted to the beginning of the program. Students can also apply for a part-time Ph.D. program path to accommodate students who are employed in a related field.
The language of instruction and communication in the program is English.
To satisfy the program's requirements, students require a total of 180 ECTS, of which 160 ECTS derive from research and 20 ECTS derive from the taught component. Specifically, 20 ECTS are earned through a mandatory course worth 10 ECTS, taken during the first semester, and through the elective course(s) worth 10 ECTS, taken during semesters 1-3. The mandatory course is general and covers the different research activities that are related to the program. The elective course(s) are selected from a large interdisciplinary pool of advanced and specialized courses. Through the integration of the curricula of the programs, interdisciplinarity is greatly enhanced.
At the end of the first year, the students need to complete the Advancement to Candidacy Examination successfully. Towards the end of their studies, they need to submit their Ph.D. thesis and complete the Ph.D. Defense Examination.
Program Courses
The list of courses below is not exhaustive. Students will have the option to select elective courses from any one of the other five degree programs offered by the Graduate School of Cyprus Institute.
COS 500 Frontiers & Methodologies in Computational Sciences
COS 504 Simulations for Physical Systems
COS 506 Quantum Computing for Physical Systems
COS 510 Computational Approaches for Complex Molecular Systems
COS 514 Advanced Topics in Computational and Mathematical Biology
COS 518 Climate Modelling
COS 522 Computational Methods for Quantum Field Theories
COS 524 Large-scale Simulations for Lattice Quantum Chromodynamics
COS 528 Computational Fluid Dynamics - Finite Difference and Volume of Fluid Methods
COS 530 Computational Fluid Dynamics - The Lattice Boltzmann Method
Scholarships and Funding
Financial Support for Masters & Ph.D. Students
Dean's Distinguished Scholarships cover full funding of tuition and registration fees and a generous stipend for living expenses in addition to an annual research allowance. The scholarship will be offered for the normal duration of the program, subject to an annual review of excellent performance.
Graduate School Scholarships may cover tuition fees and/or living expenses. The scholarships are awarded at the beginning of the Master's program or the beginning of the Ph.D. program for two years initially (and /or until advancement to Ph.D. candidacy) and then can be renewed for one or more years subject to excellent performance.