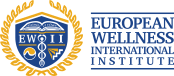 The European Wellness International Institute (EWII)
Home ›
Germany ›
The European Wellness International Institute (EWII)

European Wellness International Institute (EWII)
European Wellness International Institute [EWII] is a professional body wholly owned by European Wellness Academy. EWII is an organization which strives to recognize prior learning. Recently, forms of doctorate have emerged that are non-specific to professions or disciplines, and that are used by senior practitioners as vehicles for professional development and for addressing complex work or contribution issues.

The European Wellness International Institute (EWII) recognizes that knowledge and skills can be attained from a broad range of learning. The Institute is therefore committed to ensuring that, where appropriate, knowledge and skills which are gained through work experience, life experience, continuous professional development (CPD), or previous qualifications can be given recognition through rigorous relevant andragogical and professional assessments.
Why Study at the European Wellness International Institute?
Acknowledges the value of learning outside a formal setting and recognizes active learning in the workplace.
Validates the worth of learning that students have achieved by themselves and accumulated over the years in their respective fields of work.
Helps students save time and money by eliminating unnecessary repetition and duplication of material that is already familiar to the learners.
Enhance student's self-esteem based on their professional accomplishments ensuring greater equality of opportunity and practice in career progression.
Locations
Edenkoben
Address
67480
Edenkoben
,
Rhineland-Palatinate
,
Germany
Programmes
This school also offers: