Corvinus University of Budapest, Faculty of Social Sciences and International Relations
Home ›
Hungary ›
Corvinus University of Budapest, Faculty of Social Sciences and International Relations
Why join us?
Knowledge, performance, and a competitive edge in life and on the labour market – these are the outcomes you can expect when selecting the Faculty of Social Sciences and International Relations of the Corvinus University of Budapest.
The Faculty of Social Sciences and International Relations has been rated to be the country's leading university institution for the study of the social science. The staff's outstanding teaching quality and the innovation of its research account for its academic reputation.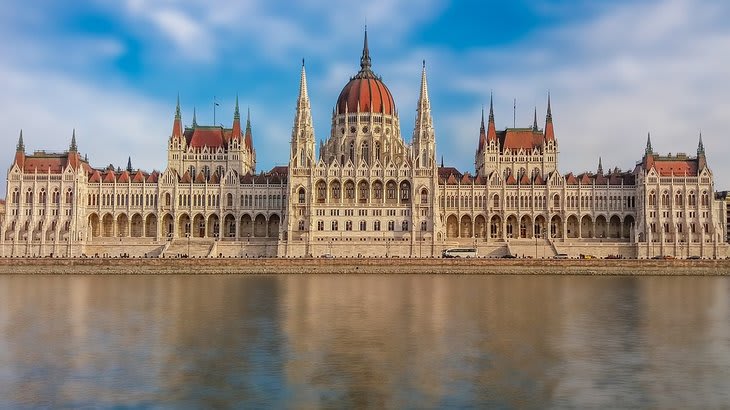 So what do we offer?
A GLOBAL PERSPECTIVE
A strong education of an essentially theoretical nature and programmes with a practical emphasis, a high-level specialised language background and applicable skills. This is provided at the bachelor's and master's level and within doctoral and other specialised programmes. Our aim is to help students gain a better understanding of the rapidly changing world both at home and abroad, equipping them with a global perspective in order to meet the challenges of the day.
ECONOMIC TRADITIONS
Our teachers are consciously seeking to preserve the economic traditions of the university within the programmes developed by the Faculty of Social Sciences and International Relations. We are convinced that this provides students with a significant competitive edge in the fields of international relations, political science, sociology, communication and teacher's training.
INTERDISCIPLINARY KNOWLEDGE
We are constantly refreshing and updating our syllabus, methodology and teaching materials. Our objective is to harmonise the results of these efforts within the various scholarly fields, thereby facilitating our students in acquiring an interdisciplinary knowledge. Such knowledge acquisition is also augmented by specific language training for professional purposes.
INTERNATIONAL STANDARDS
Over the past few years, the number of foreign language programmes has increased within the faculty, resulting in an increased number of foreign students participating in the programme. Our intention is to offer a segment of each of our new programmes in a foreign language. In order to achieve this, we are recruiting an increasing number of foreign teachers. Our aim is to ensure that the quality of our education meets or surpasses European standards and to cooperate with the highest-ranking foreign universities with the purpose of offering joint programmes and degrees.
RESEARCH AND TEACHING
The high level of teaching and achievement of our teachers is demonstrated by scholarly research within the faculty. The results of this research are incorporated into our programmes and teaching materials, which are continuously being updated. An indispensable factor in our ongoing development is the bolstering of our research in the field of applied social science as well as increased participation in international research projects. We consider it imperative that the content and results of research carried out by the different institutions achieve wider publicity through the accessibility offered by the worldwide web. The university and faculty websites are mediums through which this can be achieved.
Locations
Budapest
Fővám tér 8
Address
Budapest, Fővám tér 8., 1093 Hungria
Budapest
,
Hungary