Slovak University of Technology in Bratislava Faculty of Architecture
Home ›
Slovakia ›
Slovak University of Technology in Bratislava Faculty of Architecture
| | | | |
| --- | --- | --- | --- |
| Faculty | Study | Research | International activities |
| The teaching of architecture at the STU began in 1946 as the Department of Architecture and Structural Engineering. In 1976 independent Faculty of Architecture began to function. | At our university studies at all stages and forms of study, about 17,000 local and foreign students at colleges and institutes based in Bratislava and Trnava. | STU is a research-oriented university. During its existence has contributed significantly to the development, dissemination, and use of scientific knowledge. | International cooperation is a significant area based on interactive contact with educational as well as research institutions of countries all over the world. It is focused on joint projects within the EU framework. |
The teaching of architecture at the STU began in 1946, making the Faculty of Architecture (FA) the newest addition to the Slovak University of Technology (STU) Faculty. At that time the Department of Architecture and Structural Engineering was established as a part of the Structural Engineering Branch at Slovak Polytechnic (SVŠT), today called the Faculty of Civil Engineering. The names of such professors as E. Belluš, E. Kramár, V. Karfik, E. Hruška, J.E. Koula, A. Piffl, V. Chrobák, and A. Hanauer are inseparably linked with the establishment of this department. In 1949, the department became an independent branch of Architecture and Construction Engineering, which in 1950 changed its name to the Faculty of Architecture and Construction Engineering (FAPS). Although in 1960, the independent FAPS again became part of the Faculty of Civil Engineering, in 1976 the Faculty of Architecture began to function as an independent faculty. In 1989, the application of a two-level system of university study was introduced along with various study programs and the re-organization of the Faculty structure to achieve optimization.
The Faculty of Architecture STU is the largest educational institution for architects in the Slovak Republic. The trends of the Faculty are developed and based on the ongoing development of the "university platform" of University Education. Bound to it is the recently realized innovation of the Faculty's profile and its education activities within the bachelor's, master's and Ph.D. study programs. The profile reflects university principles and establishes a condition for professional performance within the home country and the EU framework. In this respect, there is a clear orientation to prepare architects, urban planners, and designers within a creative framework. The present two-year tier system of study focuses on the preparedness of a graduate. Awareness in the art and theory subjects is emphasized, as well as in a variety of technical and design subjects from urban planning to interior design.
The Faculty of Architecture is situated in a building designed by Emil Belluš, the most important Slovak architect in the last century and the founder of the school for whom the hall "Aula of Professor Belluš" (residing within the college) is named. In addition to such lecture classrooms, studios, computer facilities, and the Faculty library which holds significant professional books and journals (many which are internationally acclaimed) may be utilized for the development of creative abilities and professional skills.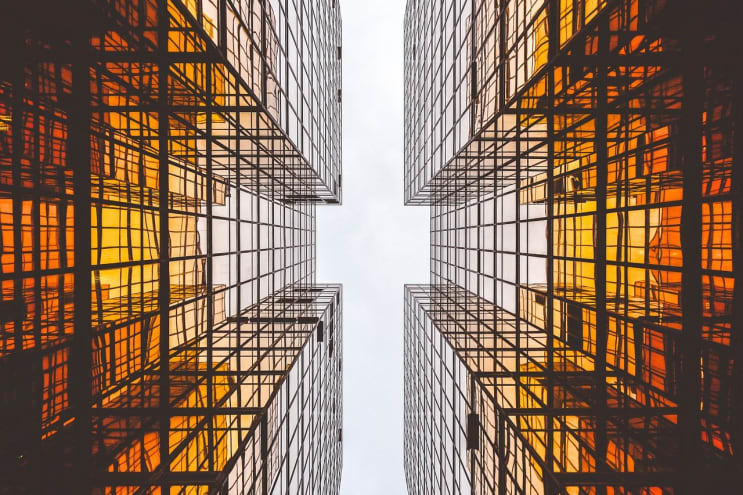 Free-Photos/pixabay
Support Centers
Service centers supporting activities of the Faculty:
Library
The Library of the Faculty of Architecture of the Slovak University of Technology in Bratislava (FA STU) is an academic library with highly specialized stocks containing domestic and foreign literature (books, scripts, periodicals, dictionaries, dissertations, etc.). The library offers many benefits to her users - free access to all library stocks (inclusive the access to international on-line full-text databases or electronic versions of professional journals), access to the newest literature acquired following the topics of the study programs taught at the faculty, modern library and information services (library on-line catalog, self-service copy and scanning machines, free Wi-Fi access), comfortable study and work area.
The Library of FA STU was reopened in 2010 in newly restored premises with a special atmosphere created by the original restored furnishings and wood cladding from the 1950s in harmony with the style of the FA building. The separate library's study room, situated outside the library proper, is widely used by students to prepare their school assignments and projects and to exchange information (the room is also suitable for presentations, lectures, workshops and panel discussions).
Computing Center
CEDA (Design for All)
The Center of Design for All was established at the Faculty of Architecture, the Slovak University of Technology in Bratislava in June 2007.
Mission of CEDA
Creating a seamless built-environment that can be used by all people, regardless of their age, size or ability.
CEDA is dedicated to the principle of universal design, enabling people in Slovakia to integrate into a society that takes into account a human difference and to interact with their environment to the best of their ability.
Universal design refers to the design and composition of an environment so that it can be accessed, understood and used to the greatest extent possible by all people, regardless of their age, size or ability. (Disability Act, 2005)
Partners
CEDA is member of:
Design for All Europe - is a unique international platform for different organizations with a common goal: a more inclusive Europe for everyone
Dfa Acanet - is an Academic Network set up by the university MOs of EIDD-DfA Europe
Main activities
To contribute to the development of standards in Design for All, CEDA:
Participate in relevant standardization work with national, European and international standard bodies;
Provide research by collaborating, conducting and commissioning national and international projects and by active attending conferences, seminars, and workshops;
Encourage compliance with national and international standards in Design for All.
To promote education and professional development, the Center will take the role of the coordinator and expert to:
Ensure the development of appropriate Design for All-Universal Design courses in cooperation with academic, professional and relevant state bodies;
Promote the introduction and integration of the principles of Universal Design in university curricula at each level of study (bachelor, master, and postgraduate level);
Ensure, as far as possible, the principles and application of Universal Design are included in commissioning and judging criteria recognized by professional bodies.
To stimulate awareness of Design for All, CEDA:
Maintain a knowledge-based on good practice in Universal Design;
Offer a professional consultancy to the people in difficulties caused by built-environment barriers;
Promote an understanding of Design for All by organizing the courses for professionals participating in an accomplishment of built-environment.
Center of Sustainable and Efficient Architecture - "Architecture 2020"
Center for Sustainable and Efficient Architecture - "Architecture 2020" (hereinafter A2k20) is a research and training at the Faculty of Architecture SUT. It is a specialized department of the Faculty, which conducts research and training activities in the field of architectural design meeting the criteria of the Energy Performance of Buildings Directive 2010/31/EU for new constructions after 2020, with emphasis on sustainability and respect for the environment. A2k20 connects researchers from different Institutes (and eventually from other faculties and institutions) in cooperation with iEPD (Institute for Passive Houses), SKGBC (Slovak Green Building Council), ArTUR (Architecture for Sustainable Development) and other professional organizations.
Basic tasks of A2k20 are:
Research in the design of energy-efficient architecture (i.e. buildings meeting the criteria of Directive 2010/31/EU) with emphasis on sustainability and respect for the environment, in cooperation with national and foreign organizations, university departments, as well as different like-minded institutions abroad;
Cooperation with the legislative provisions relating to major research work, the balance between national and European standards and other legislative provisions, as well as comments relevant legislation, and participation in creating legislative provisions affecting the architectural and urban environment in coordination with European and national institutions;
Development and implementation of training courses for the design of energy-efficient and sustainable environment in cooperation with national and foreign organizations;
Encouragement of integration of the principles of energy-efficient design and sustainable architecture in university curricula at all levels - bachelor, master and doctoral;
Organization of training courses for students and professionals involved in the creation of the environment (primarily for architects and building engineers), that are focused on understanding the principles of energy-efficient, sustainable and environment-friendly architecture;
Enforcement of the principle that energy-efficient, sustainable and environment-friendly architecture belongs to the evaluation criteria of expert committees;
Issuing professional publications in which research results are published (and its implementation in teaching), positive examples from practice or actual knowledge of the scope A2k20;
Expertise related to the application of research results into practice A2k20;
Increasing knowledge potential in the design of energy-efficient, sustainable and environment-friendly architecture at universities and research institutions by organizing teaching, seminars, workshops, courses, etc.;
Support the mobility of students and academic and teaching staff;
Cooperation with professional organizations, primarily with the Slovak Chamber of Architects and the Slovak Chamber of Civil Engineers ( hereinafter referred to as SKA and SKSI );
Publishing literature; and
other activities consistent with the focus A2k20.
We are open to co-operation on research / educational projects in the above-mentioned fields if you are interested.
Center for Enterprise Activities
Educational and Research Center in Banská Štiavnica
The goals of the Summer school are to train ability for identification of cultural heritage values there where they do not identify, present or declare until
to type the individual values of cultural heritage into the generic groups,
the handiness of primary (basic) documentation of historic buildings, art, and values.
The summary of school activities
Brief excursion through the history of architecture, through the linked visual and decorative arts - the presentation and characterization of the locality of Banska Stiavnica in the time-space links in the frame of the general history of architecture and arts.
Detailed description and characteristics of various type of architectural and natural heritage and monuments:

Sacral architecture
Ancient urban complexities
Native architecture
Archeological troves and areas
The monuments of technology, science, and handwork
Castles and manor houses with gardens

The preservation of nature and landscape

The cultural passage
Protected natural areas and natural singleness

The basic principles of heritage preservation and restoration
The bases of historic objects documentation (drawing, measuring, foto-documentation) and presentations
Educational Activities
Education in the area of monument restoration and cultural heritage preservation in an authentic historic environment:

Study of the cultural, technical and economic background of the historic town restoration.
Learning about historic building materials, technologies, constructions, and traditional use and maintenance of buildings.

Preparation work on seminar projects, studio drawings, and thesis;
Scientific and research work focused on assessment, documentation, and management of a communal monument fund;
Information, advisory and educational activities for those who are involved in the process of monument restoration;
Collaboration with Slovak and partner universities and institutions from abroad.
Commercial Activities
Seminars, workshops, conferences, exhibitions, and other professional events;
Organization of special seminars and profiled excursions with the topic:

The medieval wall painting in Slovakia (the riches collections of medieval frescos in Europe north of Alpes).
The architecture of renaissance in the heart of Europe (bourgeois houses, palaces, villas, belfries, fortifications, e.g. in Slovakia, Poland, Hungary).
Curiosities of world science and technique in Slovakia (engineering works on the List UNESCO, Magna Via-famous postal road.
The first suspension roof in the world in Banska Bystrica.

Teaching of selected subjects related to monument conservation;
Educational and informative stays (e.g. "Summer with Monuments");
Reader's lectures use and preservation of cultural heritage;
Rent of its facilities for organizing of occasional professional events (5 seminary rooms, 200 m2);
Courses of drawing and exhibition of student works;
Occasional cultural and social events.
Model Simulation Laboratory
Center of FA STU in Poprad has activities oriented on CAD and regional issues.
Locations
Bratislava
Address
Námestie slobody 19
81245
Bratislava
,
Bratislava Region
,
Slovakia